---
30.12.2010
Happy New Year with a concert at "Jaxx Club" | Timisoara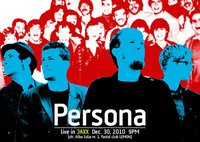 The very last concert in 2010 for Persona: see you all in Jaxx Club - Timisoara, Alba Iulia Street on the 30th of december.

We have some special friends joining us on stage: Flocea, the drummer from the band "Bio" and Cip Costache, the lead singer from "Arc Gotic" for a cover version of "Here Is The House" [Depeche Mode]. Have a great 2011!

Tickets: Free entrance.
---
21.10.2010
Concert in "Underworld" | Bucharest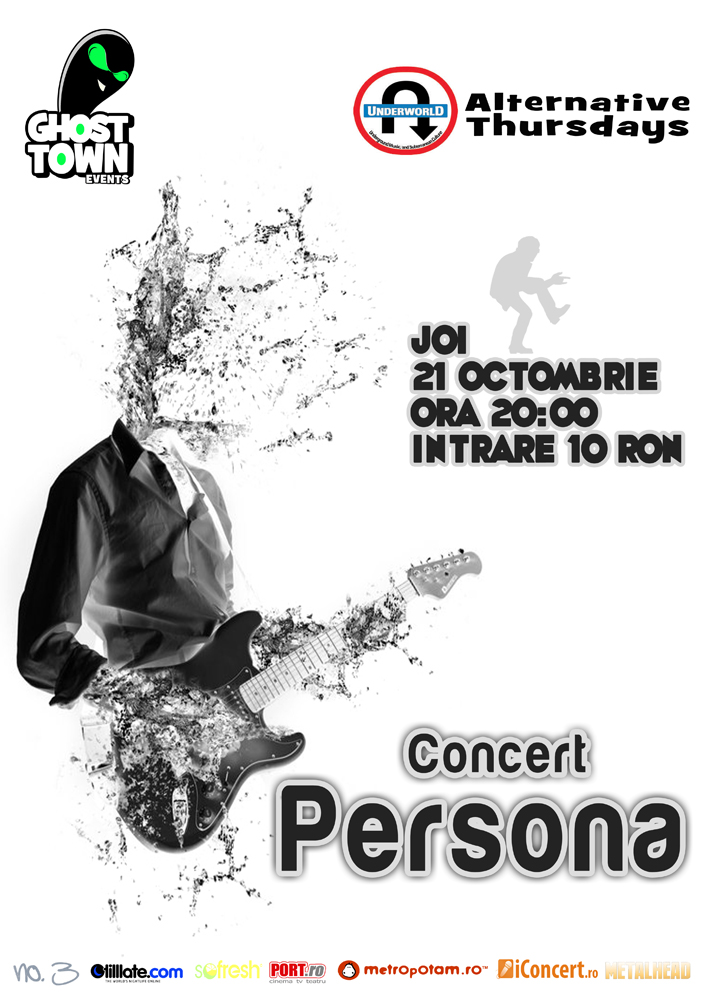 The band will perform a small gig at "Underworld" Club in Bucharest on thursday 21 Oct somewhere between 20-23 hrs.

Tickets: 10 RON.
---
16.10.2010
Hello Cluj!!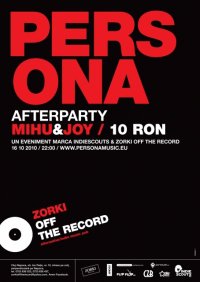 We are very excited to announce our last concert of the year in Cluj-Napoca at "ZORKI-off the record" on saturday 16 Oct!

At the after-party you can dance to some genuine grooves with Joy and Mihu and we can watch the sunrise together...

Tickets: 10 RON.
---
14.10.2010
TVR interview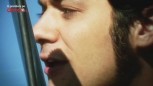 On thursday 14 Oct, if you are in Romania, tune in to TVR Timisoara for short interview with Joy and Gaben, somewhere between 18.30-19.30 hrs. You can watch some footage with the band playing live, and also the new video for Fratziman's ""Marea Evadare"" feat. Gaben! Get yourself on the screen!

Also, on 24 Oct, the band will be guests on TVR Timisoara to play live two or three songs. Stay in touch for details...
---
08.10.2010
Party in "Setup" | Timisoara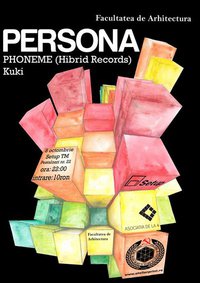 Friday, 8 Oct the band will play a gig at Setup Venue & Club starting sometime after 22 pm. Although it is an event organized by "Facultatea de Arhitectura", you don't have to be an architect to see the show, everybody is welcome to attend, so see you there!
Tickets: 10 RON.
---
22.09.2010
"Dependency" on "Van Graph K Fe" compilation | Timisoara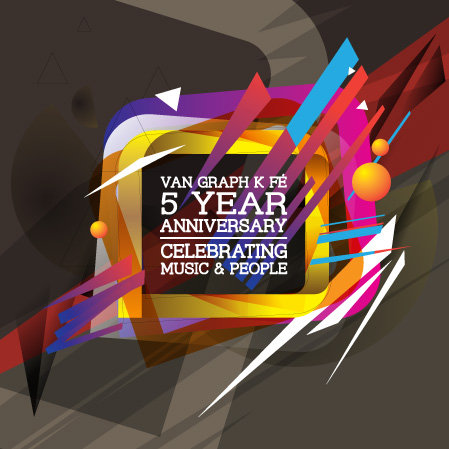 Persona's song "Dependency" appears on "Van Graph K Fe" 5 years anniversary compilation, featuring music from Timisoara's local bands and DJ's.
---
01.09.2010
Timisoara | Resita | Deva | Here we come!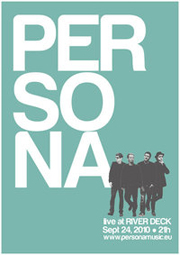 New dates for 2010 confirmed:
20.11.2010 - Deva | Fischer's Pub
25.09.2010 - Resita | Rock Cafe
24.09.2010 - Timisoara | River Deck
---
03.08.2010
"Marea Evadare" on YouTube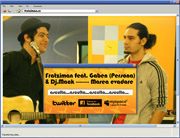 Check out this new song, a collaboration between Gaben and Fratziman, a romanian hip-hop artist.

Fratziman presents "Marea Evadare [Runaway]" feat. Gaben and DJ Mack, written by Gaben & Fratziman, mixed by A. Luchinici @ DSProduction Studio. Enjoy!
---
03.06.2010
Cluj-Napoca reloaded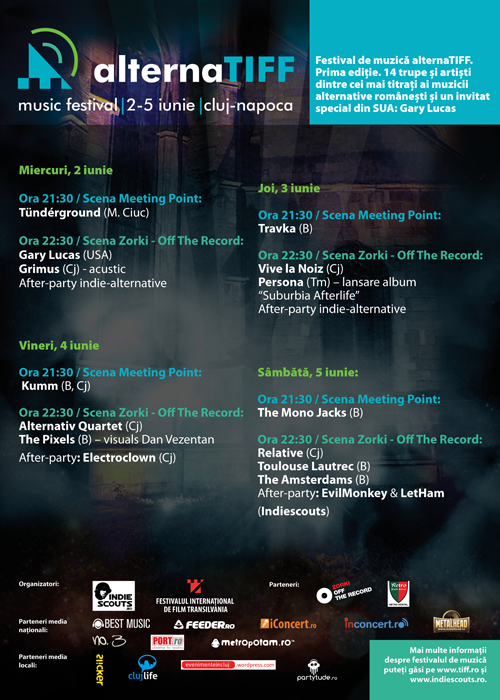 The band will perform at this year's AlternaTIFF Festival on thursday 03.06 in Cluj-Napoca!! It's the best time of the year to be in Cluj, so join the party at "ZORKI off the record" to see the show. You can also purchase the new album "Suburbia Afterlife", at a special price, so be there at 22.30 hrs.!! With supporting act "Vive la Noiz" [Cj]
---
28.05.2010
Hometown album release concert!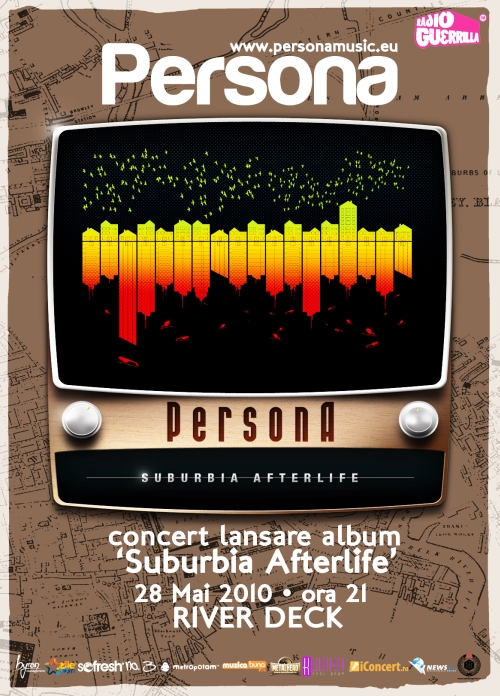 Hello friends! We are happy to announce the album release concert & party in Timisoara on friday 28.05 on "River Deck"! [21 hrs - open doors]
It has been a long journey for the band, but we hope we'll deliver something that worth waiting for, so be the first to get your hand on a (signed) copy of "Suburbia Afterlife". Be there and enjoy the the show... Cheers!
---
10.05.2010
Persona's Youtube Channel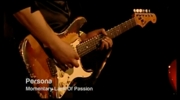 Watch "Momentary Lack of Passion" and "Honey-Bunny Blues" live @ A38 Budapest on Persona's Youtube channel.
---
02.05.2010
Listen to "Head on the Door" online
You can now listen to the album version of "Head on the Door" on our social profiles!
---
01.05.2010
Important message for the Romanian fans
Suburbia Afterlife available for download in ROMANIA

We've been working on a solution and there you have it!

Click the pic above!

And, as a special treat for you, the album's price is just 8EUR (and not ~10EUR as it is on the other sites) for a limited time period, just because you've waited an extra 6 days than the rest of Europe!
Thanks for the support!
---
30.04.2010
No.1 at Radio Guerrilla!
After spending just one week on the fourth position of the chart, "Head On The Door" reaches the top on Radio Guerrilla!
This was possible thanx to your votes, so please do continue...

Update: "Head On The Door" is No.1 for the second week in a row...
---
30.04.2010
"Suburbia Afterlife" album OUT NOW!
Digital Release
Internationaly on amazon.com


For Germany, Austria and Switzerland on musicload.de



---
21.04.2010
Radio Guerrilla votes

Thank you for your votes and comments on Reboot radio show's web page this week. Hopefully the song will enter the Radio Guerrilla's playlist.
---
20.04.2010
"Elle" magazine Romania
Persona's "Suburbia Afterlife" is recommended as "album of the month" in april's "Elle" Romania magazine issue in an article by Tom Wilson.
---
18.04.2010
We Want The Airwaves!
"Head On The Door" is the first song from the upcoming "Suburbia Afterlife" album to hit the airwaves. Follow the links below to listen & vote...
Vote PERSONA on Radio Guerrilla!

The song was tuesday's proposal on "Reboot".
Press the Marti link on the week's table to listen to the song and vote, view & write comments. Your votes & comments count for making the song to enter heavy-rotation on this radio-station.

Vote PERSONA on City FM!

"Head On the Door" is the new proposal for "Romtop"
---
11-17.01.2010
Live in "FABRICA" | Bucharest
Persona will perform in Club FABRICA, Bucharest on the 11th of april (sunday), not on friday, as initially announced. Sorry about that...
The stage will be shared with THE PIXELS (Bucharest).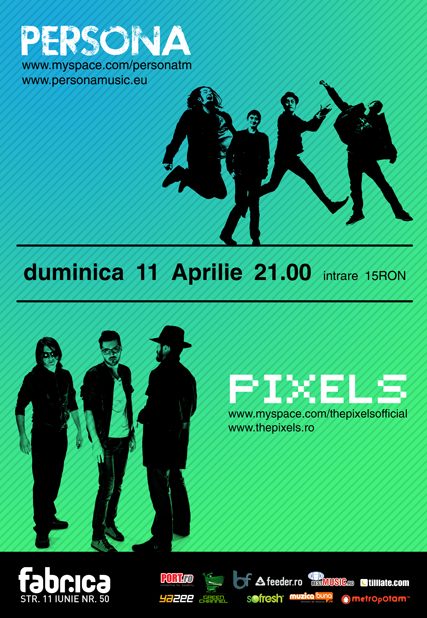 Live in ROCK CAFE [Resita]
A week later, on the 17 of april we shall rock the coffee in Resita, @ Rock Cafe, so watch out!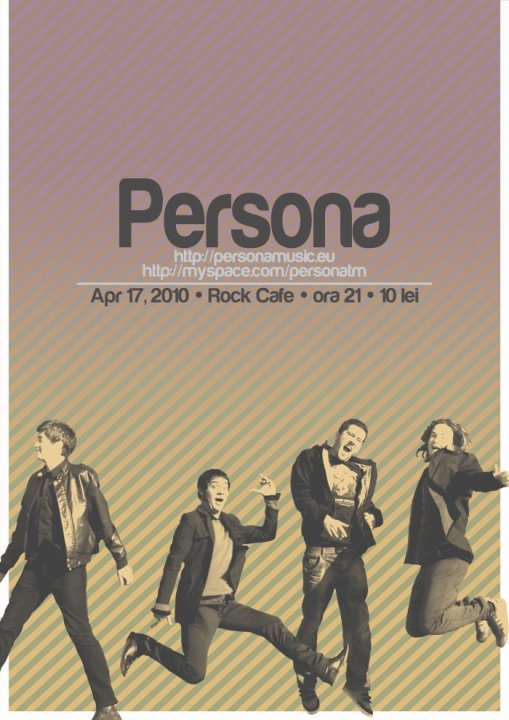 ---
10.04.2010
Persona on Indie-Pro! vol.3 CD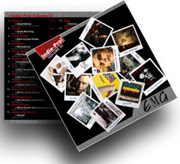 The song "Dependency" from the upcoming "Suburbia Afterlife" album is featured on the "Indie-Pro! vol.3" compilation on EMG Records, for promotional purposes and will be distributed troughout Germany on radio, tv, news-papers, on-line and also at Musikmesse Frankfurt, Popkomm, CeBIT Sounds.
20-21.02.2010
February Dates - Cluj & Arad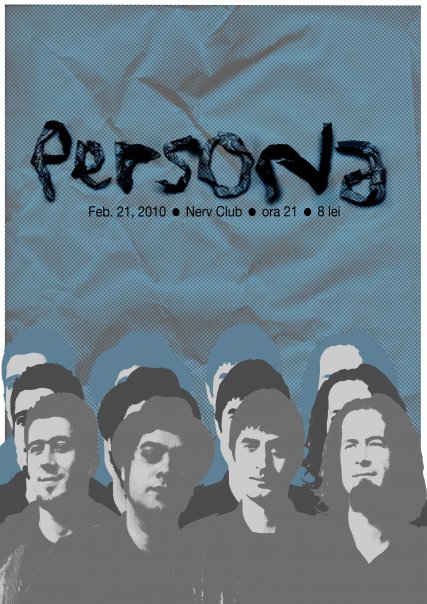 [poster by flo]
We're looking forward on playing in Cluj/BOOHA BAR on saturday 20.02 and Arad/NERV CLUB on sunday 21.02. We hope to see you all there and have a good r'n'r weekend!
---
10.01.2010
PERSONA @ "VIATA IN ROZ" | TVT'89
The band received the TVT'89 mobile crew at their rehearsall space in january 2010. You can watch the outcome here...

[watch it]
---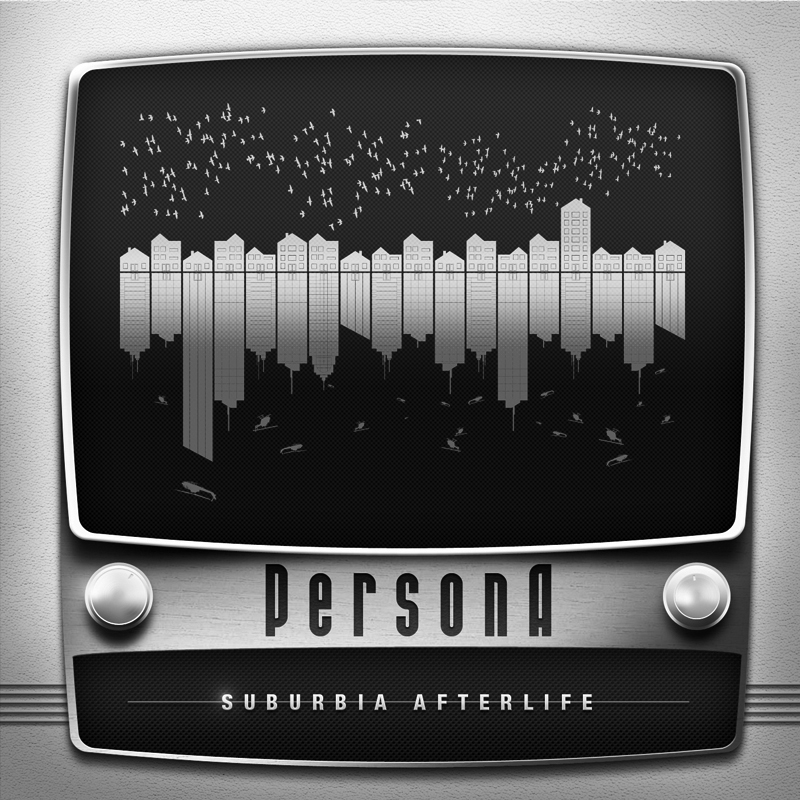 Title: Suburbia Afterlife
Format: CD
Price: 33 RON
2020 2019 2018 2017 2016 2015 2014 2013 2012 2011 2010 2009 2008 2007 2006 2005 2004 2003