---
29.11.2008
Live in "Rock Cafe" | Resita, Romania
A year later, Persona comes back in Resita at Rock Cafe performing for the last time in 2008. It is a full circle for the band since the first show in 2008 happend in the same spot! Cheers and see you there!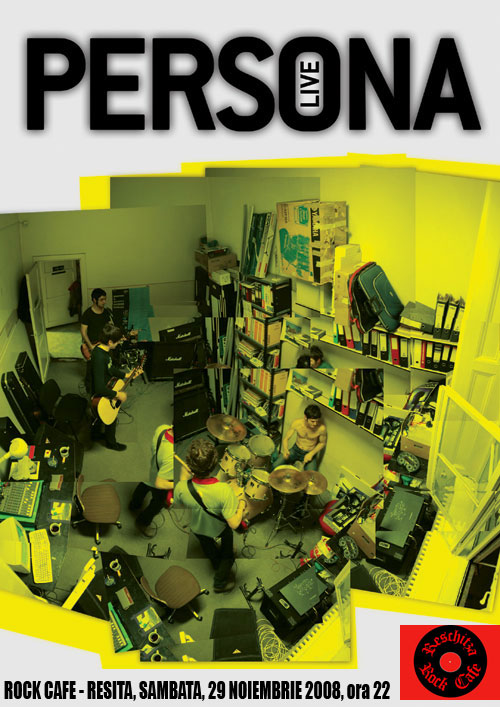 ---
16.11.2008
Persona - On The Screen | ProTV
On the 16th of november the band was interviewed on PRO TV Romania "Apropo TV" show. Follow the link below to see what the boys had to say about themselves, just before the concert in "Laptarie" / Bucharest.
"Persona o trupa optimista" // Apropo TV - PRO TV 2008 // interview
---
15.11.2008
Live at "UnderLondon 2008" | Timisoara, Romania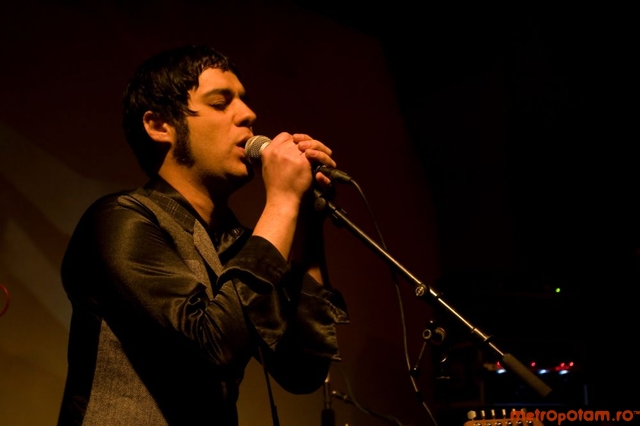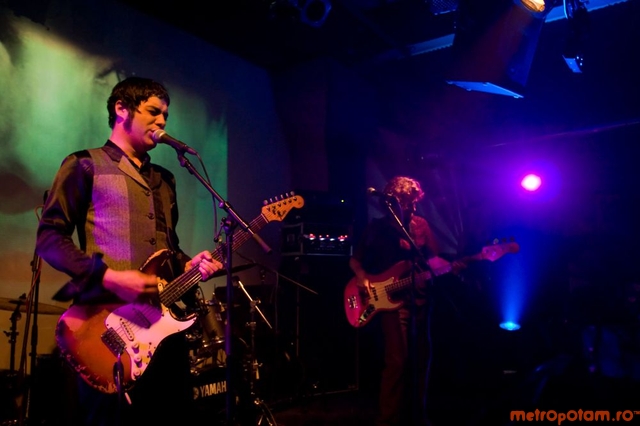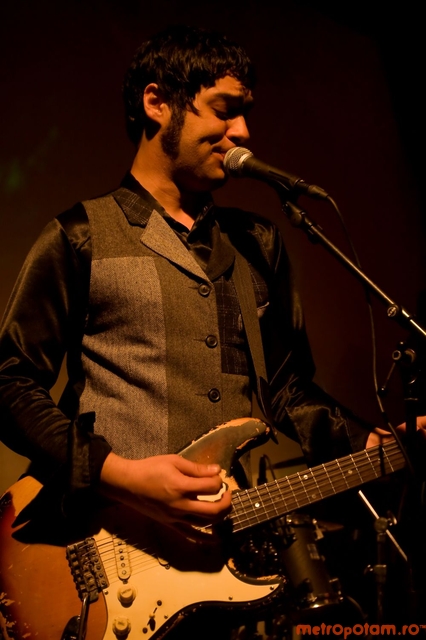 ---
15.11.2008
Live at "UnderLondon 2008" | Timisoara, Romania
On the 14'th of november Persona will take on the stage @ "Setup" Venue in their hometown Timisoara, supporting two british bands: "Robots in Disguise" and "Trash Fashion". The event goes under the name "UnderLondon" and starts at 10 pm.
---
10.09.2008
Upcoming "Suburbia Afterlife" LP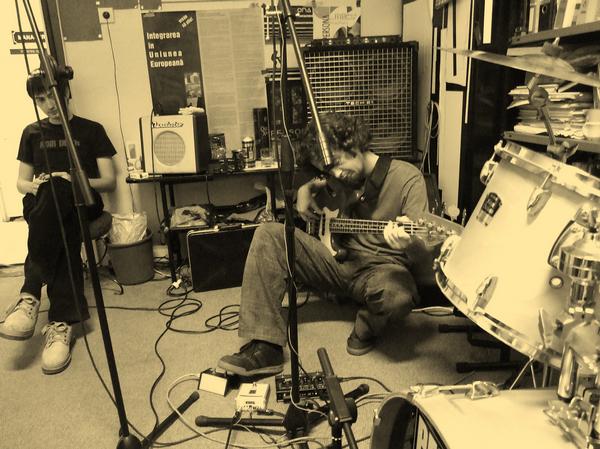 We announce the launch of the official DStudioPro site, the studio where the band is currently working on the "Suburbia Afterlife" album.
The long-awaited LP is ready to enter the mixing stage. The band intends to keep the promise of finishing it before the end of the year and sign to a record label as soon as possible.
---
15.07.2008
Live at "Stufstock 2008" | Vama Veche, Romania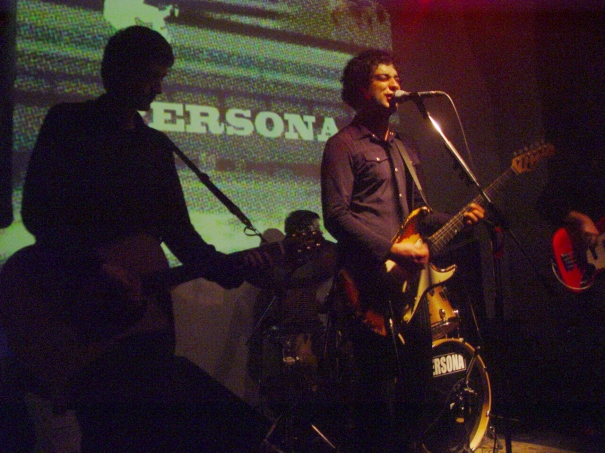 Persona confirms its appearence at this year's "Stufstock" festival at Vama Veche, Romania on the 15.07. The stage will be shared with some great acts, such as dEUS from Belgium and others.
---
06.04.2008
Live in "B52" | Bucharest, Romania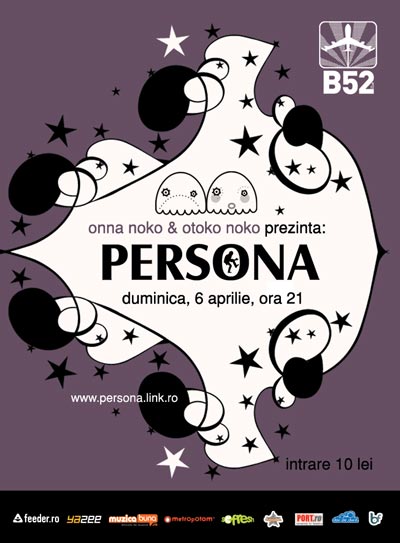 ---
27.03.2008
Live in "Janis Pub" | Cluj-Napoca, Romania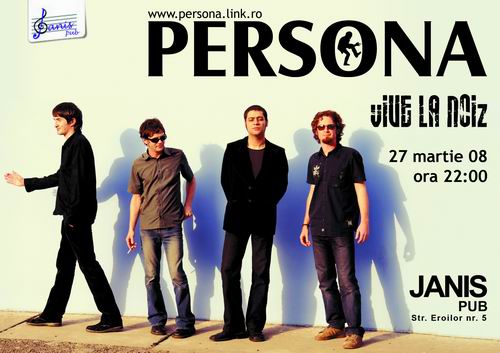 ---
09.02.2008
Live in "Fisher's" | Deva, Romania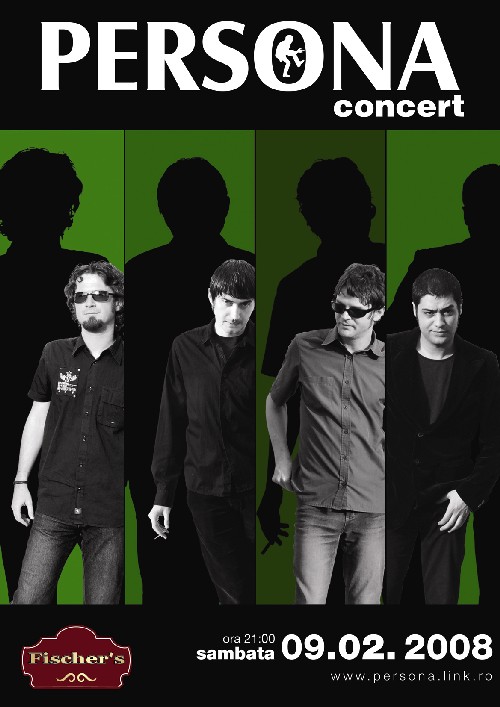 ---
27.01.2008
Live in "JazzCub Pod 16" | Timisoara, Romania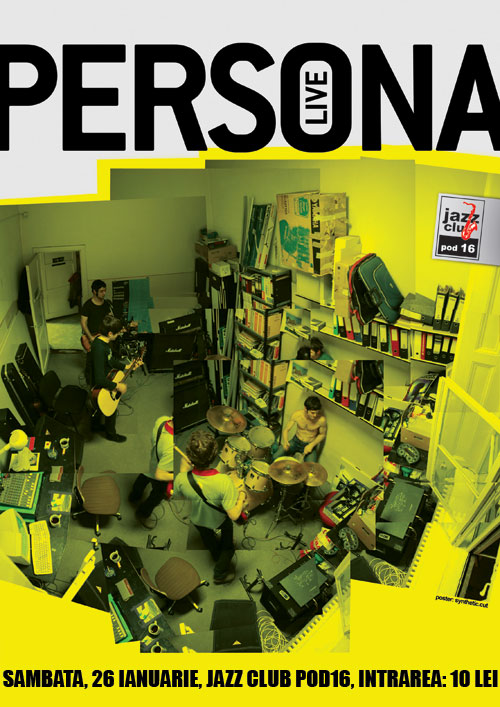 2020 2019 2018 2017 2016 2015 2014 2013 2012 2011 2010 2009 2008 2007 2006 2005 2004 2003