---
22.12.2009
PERSONA ft. Fratziman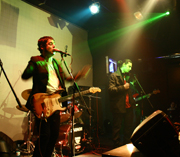 On 22.12., at the Setup Venue, PERSONA performed, for the very first time, the new song 'King In My Kingdom', featuring Fratziman. The band plans to record the song starting with january 2010, along side other Persona songs that 'didn't make it' on the upcoming 'SUBURBIA AFTERLIFE' album.
---
16.10.2009
PERSONA on "EFECT 30"
PERSONA appears on the soundtrack of "EFECT 30" tv series on Prima TV (Romania) with 'Suburbia Afterlife', 'Momentary Lack of Passion', 'The Telephone', 'A Ride On Lovestreet' and 'Honey Bunny Blues'.

[read more]
---
20.12.2009
Concert review "SETUP VENUE" | Timisoara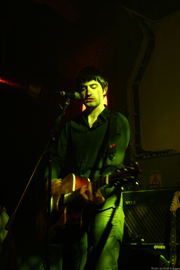 ---
12.11.2009
Interview in "SUNETE" magazine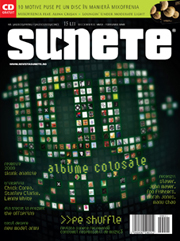 ---
07.03.2009
Live in "Fabrica" | Bucharest, Romania
06.03.2009
Live in "Fischer's Pub" | Deva, Romania
The band confirms a minitour at the beginning of march 2009, with dates including "Fischer's Pub" Deva friday on 06.03 and "Fabrica" in Bucharest the next day.

We're looking forward to see you all for the second time at "Fischer's". Saturday in "Fabrica" Persona will share the stage with two other indie acts: "Les Elephants Bizzares" and "The Amsterdams", so it looks like a promising night for the fans (and a long drive for the band).
---
30.01.2009
In the charts at CityFM
"Momentary Lack Of Passion" reaches #3 on ROMTOP at CityFM on Friday 30.01.2009
Visit the charts here.
---
30.02.2009
Persona on Apropo Tv | ProTV
A big thanx to all the friends & fans who voted Persona on "Apropo TV". Check out the outcome here
---
16.01.2009
Live Online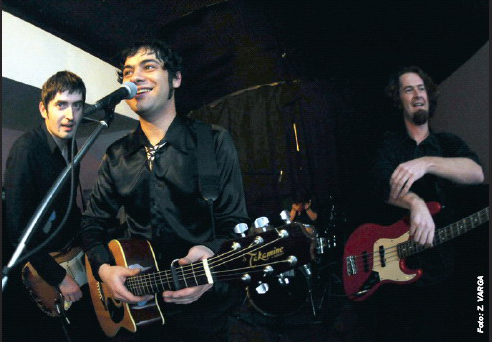 The 16.01.2009 concert in Jazz Club, Timisoara was broadcasted live on-line at www.lagong.ro. We had a great time playing there (once again) thanks to the home crew in Timisoara. For those of you who stayed at home, we hope you enjoied watching the performance on-line.
---
16.01.2009
Live in "Jazz Club Pod16" | Timisoara, Romania
Friday 16.01 Persona comes back home in Jazz Club Pod16, Timisoara for the very first gig of 2009. The setlist includes two brand-new songs: "Angel, I Think You're Human" and "The Ghosts Are Dancing". The show starts at 10:30 pm. Cheers & Happy New Year everybody!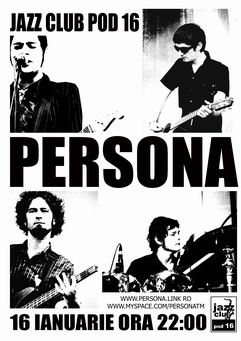 2020 2019 2018 2017 2016 2015 2014 2013 2012 2011 2010 2009 2008 2007 2006 2005 2004 2003